Driver Profile - RYAN SMITH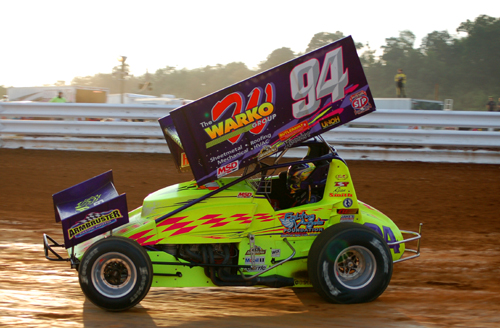 Ryan on the gas at Port Royal Speedway
Name: Ryan Smith
Birthdate: 4/12/88
Hometown: Kunkletown Pa
Marital Status: Single
Occupation: s&s Speedways
How did you choose your car number? Rob Warko
Chassis: XXX
Engine Builder: HP Engines
Crew: Jeremy Bitner, Kevin Osmolski, Kerry Griffith
Sponsors: Warko Group, S&S Speedways, Quality Roofing Supply, GLT Electrical, Armbruster Racing Photos
Favorite Track: Port Royal Speedway
Divisions competed in: Too Many
Years Racing:14 years
Wins:180
Championships: 6
Regular Tracks/Series: Central Pennsylvania
Hobbies: Golf
Favorite TV show: Don't have one
Favorite Music: Rock
Favorite Band: AC-DC
Favorite Food: Nothing better than a good cheeseburger
Favorite Beverage: Sweet tea
Favorite Restaurant: Longhorn
Favorite Driver: Smoke
Website Ryansmithracing.com
When and how did you get started in racing?
Family owned indoor go kart track in the late 90's.
Who had the biggest impact on your racing career and why?
My family because racing is in the blood
What would you be doing if you weren't racing?
That's a good question
What is your favorite aspect of racing?
Atmosphere and level of competition and preparation
What is your greatest accomplishment/best memory?
Port Royal World of Outlaws win
What is the worst thing that has happened to you in racing, or your worst season?
The difficult learning curve of 410's
In your own words, describe your 2014 season:
Breakout season scoring my first win, and first outlaw win with a brand new team. .
What are your plans for the 2015 season?
Race as much as we can at different racetracks. .
Where do you see Sprint Car racing five years from now?
Thriving.
What is your ultimate goal?
World of Outlaws racing
---
www.SprintCarNews.com
---